Pedestrian Safety Enforcement Training Workshops
Pedestrian Safety Enforcement Training has been conducted by the BPRC, in collaboration with the NJ Division of Highway Traffic Safety (NJDHTS), since its inception in 2007. NJDHTS is responsible for reaching out to traffic law enforcement officers, arranging meeting locations, and scheduling training. BPRC provides subject matter experts to educate those in attendance on pedestrian safety and the "Stop and Stay Stopped Law."
There are two components to the training, a classroom exercise and a field exercise. The classroom exercise covers the following topics: the need for PSE training; overview of NJ law regarding pedestrian safety; solutions (i.e., engineering, "education" and enforcement); how to conduct a PSE operation; and lessons learned. The field exercise allows officers an opportunity to apply lessons learned during the classroom exercise and reinforce the primary objective of the detail which is "education of motorists". To educate motorists, officers are required to do the following during the field exercise:
Stop only those who violate the pedestrian laws of the State of New Jersey via a structured protocol.
Tell violators why they are being stopped and properly educate them on the Stop and Stay Stopped Law.
Pass out warning flyers with the law printed on it and answer whatever questions that may arise.
This approach is a proactive approach toward behavior modification of drivers, with the intent that pedestrian injuries and fatalities that occur because of motor vehicle and pedestrian collisions will decrease. Thus, it successfully marries education and enforcement, by educating both officers and motorists on the importance of pedestrian safety and the Stop and Stay Stopped Law.
To request a workshop please email us at: bikeped@ejb.rutgers.edu.
Bicycle Safety Education and Enforcement Training Workshops
Bicycle Safety Education and Enforcement Training (BSEE) is a safety and education program that provides both education to motorists and bicyclists, and enforcement of bicyclist/motorist laws. BPRC is engaged in the pilot stage of development of a BSEE initiative to address the gap in comprehensive bicycle enforcement and education within New Jersey. Key components of this initiative are to understand the extent of current activities and perceptions at the local level within New Jersey, review best practices within and beyond New Jersey to inform program development, and to develop BSEE materials and protocols for the use of law enforcement and other identified stakeholders in community law enforcement and education.
More and more people are bicycling, whether it be for transportation or recreation. While there are laws that define what bicyclists and motorists are supposed to do, the reality is that most people don't know the laws and it isn't a focus of training for the police. Research has shown that BSEE training is a structured program that can bridge the gap and it has been proven to be effective in other parts of the country, and that its development would be welcomed in New Jersey by law enforcement and safety stakeholders.
To request a workshop please email us at: bikeped@ejb.rutgers.edu.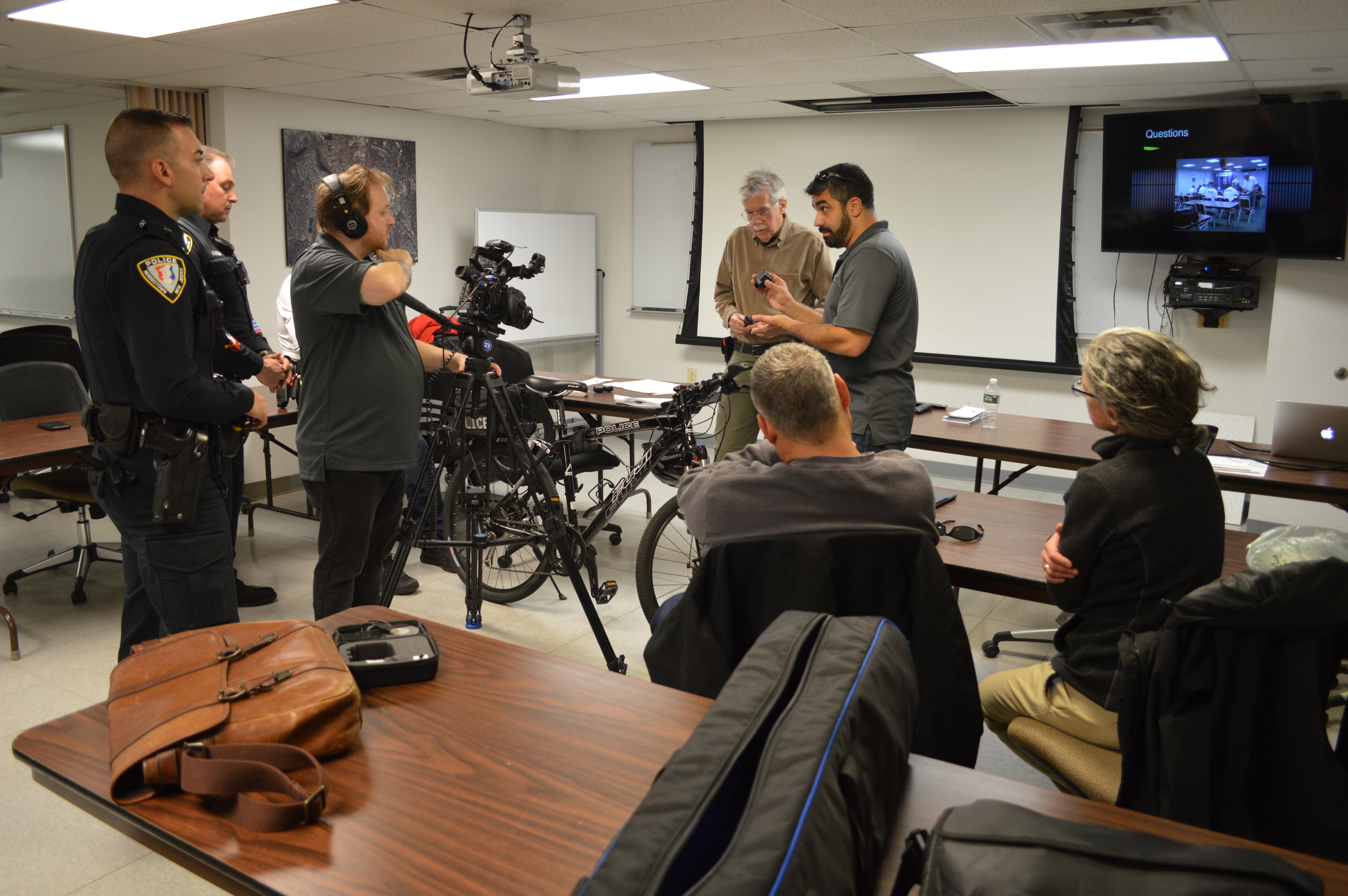 NJ Complete Streets Training
NJ Complete Streets Trainings offer an overview of Complete Streets from the benefits of Complete Streets to the planning and design elements needed to implement Complete Streets in your community. The training is perfect for planners, engineers, advocates, public health professionals, policymakers, elected officials, and anyone looking to learn more about Complete and Green Streets. Participants of this course will better understand:
The benefits of implementing Complete Streets.

The evolution of Complete Streets as a safety strategy, policy, and planning and design concept, including emerging trends that are informing how we think about Complete Streets.

The integration of planning and placemaking with Complete Streets and the vast opportunities to make places safer and more livable through these synergies.

Best practices for Complete and Green Streets design guidance.
To register visit the NJ Complete Streets Training webpage.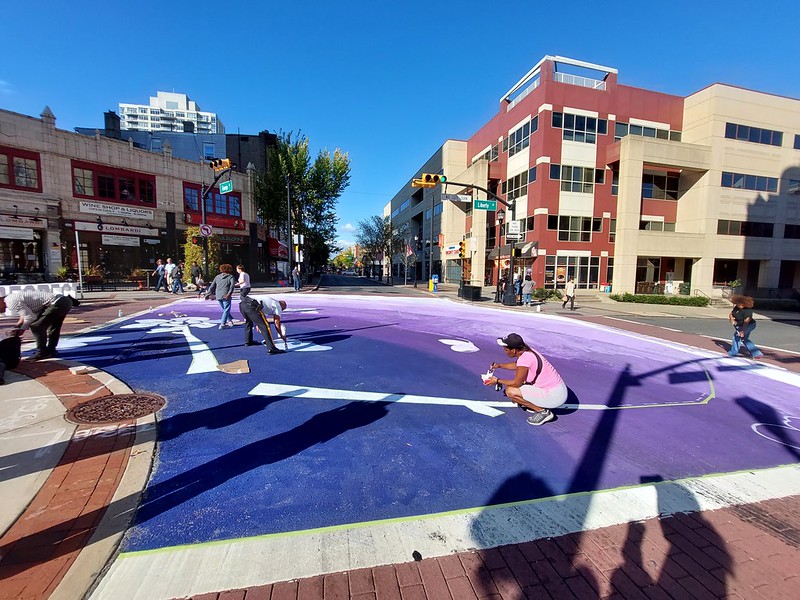 Check out Training and Workshops
through the NJ Safe Routes Resource Center!
The NJ Safe Routes to School Resource Center conducts a New Jersey Crossing Guard Train the Trainer Program and a New Jersey Crossing Guard Training and Resources Program. Visit the NJ Crossing Guards website to learn more about the training and how to request one.
The NJ Safe Routes Resource Center hosts an annual NJ Safe Routes Academy sponsored by the New Jersey Department of Transportation. The NJ Safe Routes Academy features interactive sessions designed to help communities enable and encourage safe routes to schools, parks, transit, shops, transit, and recreation. Presentations include best practices and resources to increase the safety and accessibility of walking and bicycling for people of all ages and abilities. To learn more and view past Academy sessions, visit the NJ Safe Routes Resource Center Academy website.