Zero Deaths Initiatives (Safe System Approach)
Vision Zero, Road to Zero, and Toward Zero Deaths are the three initiatives working with coalitions at the national, State, and local levels to eliminate traffic-related fatalities across the United States (FHWA).
Zero Deaths Initiatives are a comprehensive re-thinking of road safety that treats all traffic fatalities and severe injuries as preventable while providing safe, accessible, and equitable transportation options for all.
Why does this matter?
New Jersey is federally designated as a Pedestrian and Bicycle Safety Focus State due to high numbers of pedestrian or bicycle-involved fatalities.
New Jersey's pedestrian fatality rate continues to significantly exceed the national average.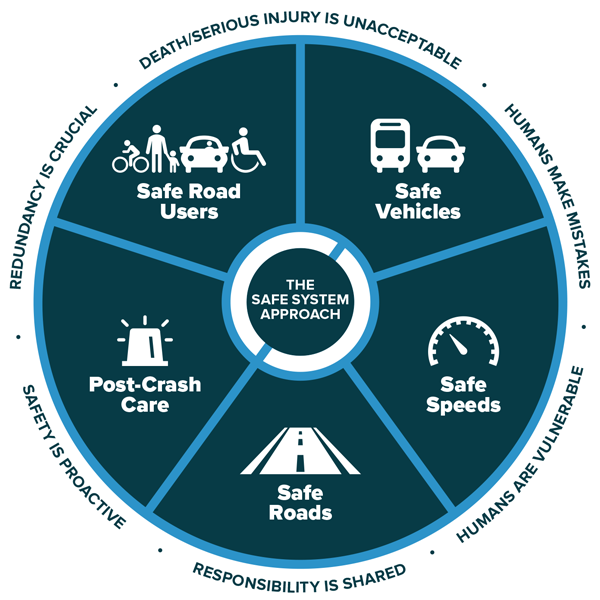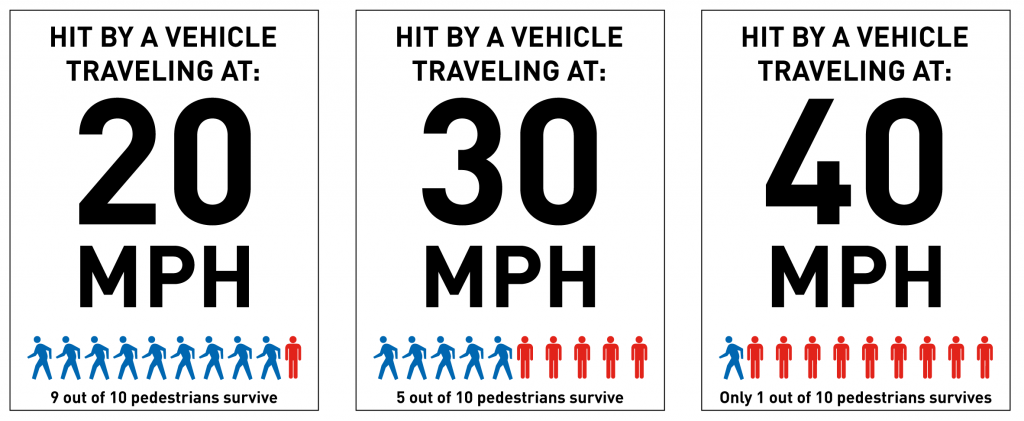 What would New Jersey look like if roadway deaths were reduced to zero?
Roadway deaths are preventable if we work together to create infrastructure, policies, action plans, and educational messages based on the premise that no child should die on a New Jersey road. Whether you are a municipality, school district, or other organization, we all have an obligation to create a safer future for our kids. We do not have to accept these fatalities and injuries as inevitable.